Athenica Environmental Engineering Services
---
Athenica is an award-winning boutique environmental consulting firm located in New York City.
---
We have a successful track record of completing highly-sensitive and complex projects, providing sound expert advice on regulatory compliance and applied technological solutions. Our experienced team of professionals includes engineers, geologists, environmental scientists, industrial hygienists, certified asbestos specialists, lead paint inspectors and project managers with a depth and breadth of experience. Our focus on the New York metropolitan area ensures that our experts will be drawing on their specialized knowledge to provide you with the best solution, customized for your project, no matter how simple or complicated.
---
Mission Statement
---
Athenica is committed to providing sustainable environmental solutions that meet customer specific needs and are consistent with the long term interests of the environment.
---
Vision Statement
---
Athenica's guiding principle has been the belief that the company will continue to be one of the most respected environmental engineering consulting firms in the NYC area and be the firm of choice for clients and employees. Our new slogan, "The Result of our Services is the Value added to your Project" alludes to Athenica's commitment to excellence by utilizing its core principles. Athenica wants to continue growing its business profitably and it seeks to double the value of the company in the next five years.
---
Since the beginning (almost 30 years ago),three goals have guided and continue to guide the firm:
Excellence in Client Representation
---
Successful representation of clients in the environmental consulting industry requires an ability to navigate through complex local, state, and federal regulations.
---
Professional Integrity
---
We approach our projects with a consistent commitment to quality and reliability.
---
Value of Our Employees
---
Athenica understands that the value of its services depends upon the quality of its staff and that is why we are committed to helping our employees achieve their professional and personal goals.
---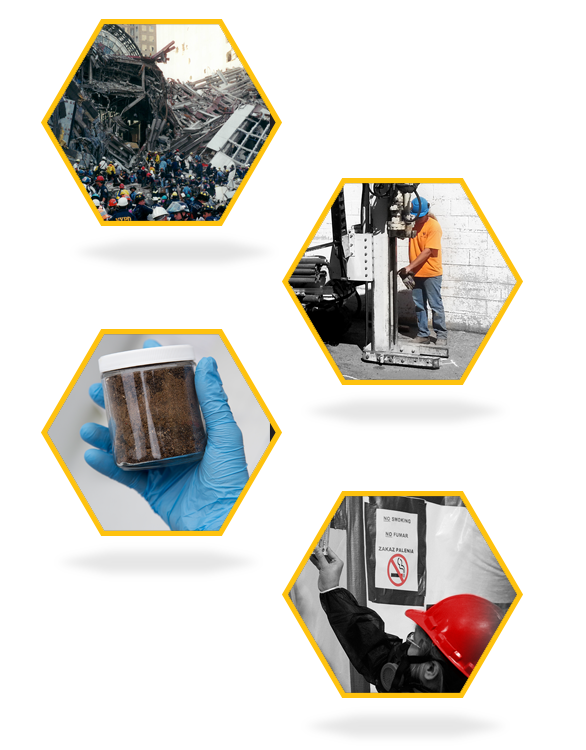 HazMat Services
Phase I/Phase II ESAs
Vapor Intrusion Studies
E Designation and Brownfield Cleanup Program
Underground Storage Tank(UST)/Aboveground Storage Tank(AST) Compliance
Remedial Design and Oversight
Construction Related Support
Industrial Hygiene Services
Asbestos Consulting
Lead Based Paint (LBP)
Mold and Indoor Air Quality
Work Place Safety Plan, A-TRU Permit Preparation & Abatement Variance Applications
---
Public
New York City School Construction Authority
U.S.Environmental Protection Agency
New York City Housing Authority
Private
IBM
Columbia University - Teachers College
New Yorker Hotel
---
Contact us
Athenica Environmental Services
45-09 Greenpoint Avenue
Long Island City, NY 11104
Phone: 718-784-7490
Fax: 718-784-4085
Email: info@athenica.com